Nicole Kepic
Clear, conversational copy to help you attract ALL-in, ready-to-invest clients. 🙌🏼
Copywritingsales page copywebsite & email copy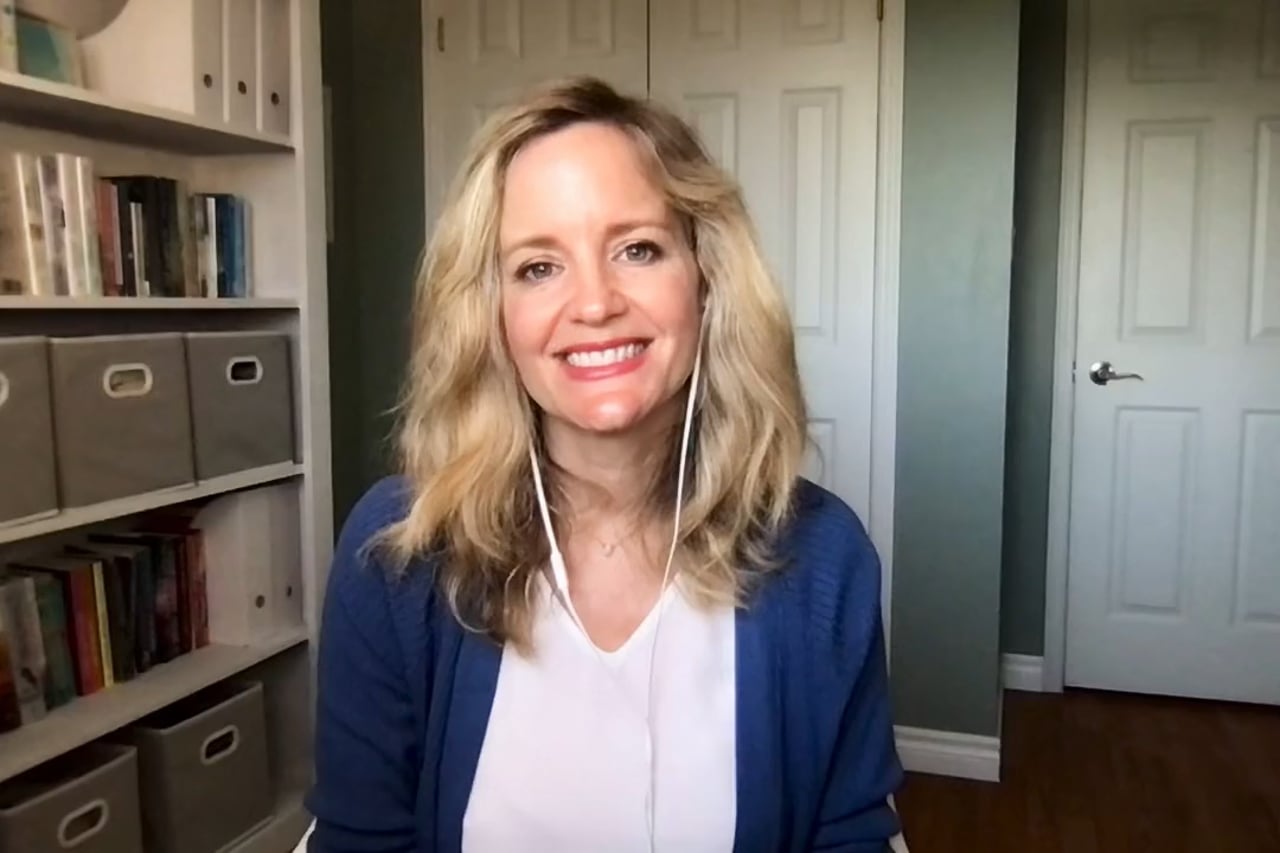 Bio
Hey there! I'm Nicole, a sales page copywriter to help you stand out from the crowd, attract your ideal clients, and sell out your signature offers with fun, feel-good copy. (No icky sales tactics here.)
If writing your own copy doesn't light you up inside, I know a pro with 20 years of copywriting experience (*cough cough*) who would gladly sling those words for you. 😉
My copywriting VIP Days are easy, efficient, and completely done for you so you can get your high-converting copy out the door faster. It's the next best thing to having your copy arrive at your doorstep like an Amazon Prime package.**
–––––––
**Note: Quality always trumps speed. This isn't just about writing quickly. It's about writing WELL so you can build deeper connections and boost your profits. Just sayin'. : )
My VIP Day Services
Wish you would've gotten the memo that long-form sales pages are SO long and time-consuming to write? 😳
Quick fix → I'll write your sales page in just one day!
The almighty sales page is where your offer lives, so every word counts. But while the goal is to sell, it shouldn't feel icky. Instead, your copy should empower your readers and come from a place of serving.
The beauty of a high-converting sales page? It can make money for you around the clock, even when you're binging Netflix!
Now, time to get people to your suh-weet-sounding sales page!
Book one day with me, and I'll write 8-10 strategic, personality-packed launch emails to drive more people to your offer. These emails will educate, entertain, and engage people from subject to line to finish – because who wants to read boring emails??? 😴 (Not me!)
Simply tell me your launch date and I'll create a compelling launch sequence to meet it.
Ok, now we're talking. Why choose between a high-converting sales page and must-read launch emails when you can have BOTH?
(I see how you think, and I like it!)
With this premium package, I'll write these two essential launch pieces for you in just two days, in the same tone of voice. This will free you up to focus on other aspects of your launch – like sharing about your new "thing" on podcasts, social media, and more. 📣
What's your website got to do with launching a new product or service?
EVERYTHING.
Whether you do live launches throughout the year or sell on evergreen, your website will always be a prime destination for your ideal audience. When they land there to learn more about you, your copy should immediately convey how you – above anyone else – can serve them best.
Give me two days, and I'll write you a brand-new website that's fun to read AND drives visitors to take that next step with you. 👏🏼
So, you've got another project in mind – one that isn't featured above or may not require a full VIP Day.
It could be a new opt-in page, new brand taglines, new product/service naming ... or anything else you simply don't want to write yourself!
Send me a message, and let's discuss. 😀
Frequently Asked Questions
Oh, just a few, like …
✨More free time – so you can stay in your genius zone and/or actually have a LIFE as you run your business (gasp!).
✨Peace of mind – knowing your copy is in the hands of a professional copywriter with 20+ years of experience (Yours Truly).
✨Bigger profits – thanks to copy that's strategically written to convert and get an easy YES from your dream clients.
That depends on the project, but it typically goes like this:
✨ Sales page copy – 1 VIP Day
✨ Email sequence copy (8 to 10 emails) – 1 VIP Day
✨ Website copy (Home, About, Services, Contact) – 2 VIP Days
✨ Other copy (opt-in pages, taglines, naming, etc.) – 1/2 to 1 VIP Day
It's as simple as this …
✨STEP 1: GET IN TOUCH
Book a free call to chat about your project and see if we'd be a good fit. Or, if you already know you want to move forward (I like your style!), then go ahead and hit that "BOOK NOW" button above. I'll follow up with a 50% deposit request to officially secure your spot.
✨STEP 2: TALK COPY GOALS
Next, I'll send you a custom questionnaire to learn more about you and your business. I do most of my prep in advance so that during your VIP Day, I'll be free to dive in and focus on writing.
✨STEP 3: RELAX WHILE I WRITE
Great news: During your VIP Day, you won't need to be "on call" with me or block extra time off on your calendar. I'll just be in my zone writing. The very next day, I'll do some final finessing before handing the copy over to you for approval.
✨STEP 4: LAUNCH WITH CONFIDENCE
Time to put your shiny new, high-converting copy out into the world! But first ... want some tweaks? After your VIP Day(s), you can reach out within three business days, and I'll schedule those edits in right away!
Note: Each VIP Day includes all my prep & strategy work + 7 hours of dedicated copywriting + one round of refinements (1 hour).
Check out a few rave reviews from past VIP Day clients …
✨ "I walked away from my VIP Day with Nicole feeling like this was truly THE best investment I have ever made for my business. I hadn't even finished reading through everything she wrote and I was ready to book her again." – Lindsay Darling, Online Business Manager
✨ "We exceeded our first-week sales goal in less than 24 hours, selling more than 100 courses on the very first day, and I KNOW it was in large part due to the amazing sales page copy that Nicole wrote! We had a 5-figure launch in just 7 days with a $37 product – 16% conversion rate in the first week!" – Sarah Masci, Founder, Day Rate Mastery™
✨"I am so in love with your copy and your writing style! It literally brought me to tears! You have given me an incredible sales page and wonderful copy for my website. I absolutely adore everything." – Katie Matusky, Entropy Organized
✨ "OMG! When I read the copy the first time, I got goosebumps! It's perfect. :) I feel like my website copy is finally on point and talking to my ideal audience. I love the tone, the titles, EVERYTHING." – Pili Fernandez Davila, Random Pattern Studio
You, my friend, are an established business owner who understands the VALUE of outsourcing your copy to a pro – versus grudgingly writing it on your own or trying to fit it into your busy schedule.
You also know that you could have the best product or service in the world, but if your copy doesn't clearly articulate the amazing transformation you provide, your readers will always hum and haw about investing in you. (And that kinda sucks, right?)
Let's fix that with a done-for-you copywriting VIP day. 🙂
Explore my personal network of
vip

days providers.